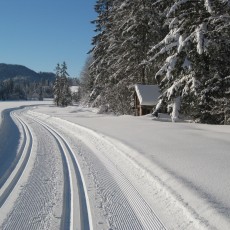 There are still dreamlike conditions in the cross-country town Faistenau!
It is cold with enough powder snow and all trails were regularly prepared.
The weather forecast says that it stays so for a while, on the weekend also the sun should comes out again!
So enjoy the days and make your cross-country skiing rounds!