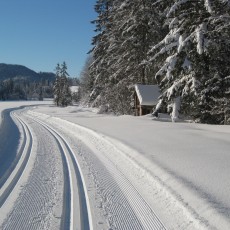 There are still dreamlike conditions in the cross-country town Faistenau!
It is cold with enough powder snow and all trails were regularly prepared.
On the weekend it will also get warmer again, also the sun should shine almost every day!
So enjoy the days and make your cross-country skiing rounds!