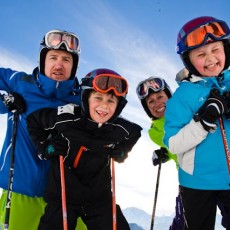 The ski lifts at the village of Faistenau are perfectly suited for beginners and families with small children. Skiing tickets of ten and more runs ensure inexpensive fun in the snow and there is also a skibus you can use for free.
Ski-lifts in Faistenau
Three little ski-lifts are situated in Wald, approximately 500-1.000 m away from Faistenau village centre. They give access to nearly 300 m alpine ski slopes ideal for beginners and families. Ski trails are kept in best condition, you can also warm up between your ski-runs at the cosy atmosphere of local ski hut's.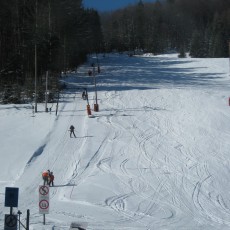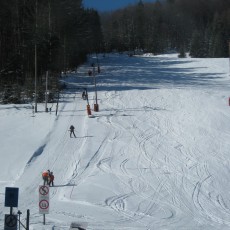 Oberwaldlift
Family Matthias & Mathilde Ebner
Oberwaldweg 7
Phone: +43 (0)6228 / 2322
Mobile: +43 (0)676 / 6149301
e-mail: info@oberwaldlift-faistenau.at
www.oberwaldlift-faistenau.at
Floodlight – every Friday from 6 to 9 p.m.
Kesselmannlift
Family Christine & Hubert Strübler
Kesselmannstraße 10
Phone: +43 (0)6228 / 2330
Mobile: +43 (0)664 / 7663706

e-mail: info@schilift-kesselmann.at
www.schilift-kesselmann.at
Schmiedhornlift
Family Josef & Tina Ausweger
Kesselmannstraße 14
Phone: +43 (0)6228 / 2395
e-mail: info@schischule-faistenau.at
www.schischule-faistenau.at
Open as needed