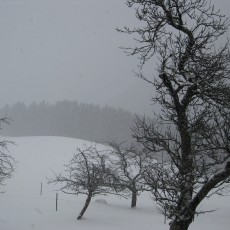 Today it snows very strong in the cross-country town Faistenau.
The village area we prepared in the morning and we will prepare it again in the afternoon an till the evening.
In the Tiefbrunnau valley we will not make the trails new today, the snowfall is too strong, all trails would be not exist anymore till the snow groomer is back again.
Also in the village area there are no ideal conditions. If the snowfall slackens we will certainly make the whole cross-country trails new again!