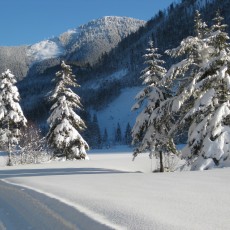 It snows again! Powdersnow and perfect conditions are waiting for you!
Today in the morning we prepare all trails new in the cross-country town Faistenau. Because of the snowfall please note that there could be some snow in the slopes.
Depend on the snowfall we prepare the trails again in the noon time or at the evening, especially the night trail.