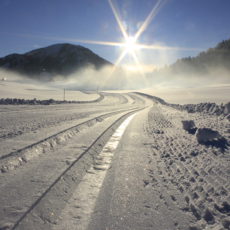 It is still warm in the cross-country town Faistenau; we prepared the trails yesterday in the evening; today it rains a little bit.
The conditions are good, especially till the noon time.
In the afternoon the snow is soft, in the morning some parts could be icy.
As long the weather stays like that, we will make the trails new in the evening for the next day.