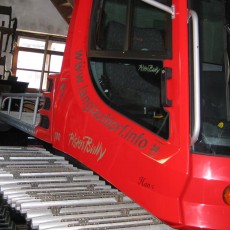 Update 11.30 am.: The village trails are prepared, in the Tiefbrunnau valley we will drive again tomorrow!
Dear cross-country skiers, today we are not able to offer you a fresh prepared trail, our snow groomer stand still and we wait for the engineer.
We recommend to use the slopes in Hintersee. Our trails are also exist but you have to note that there could be snow in the trails.