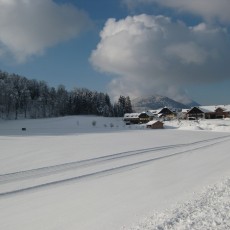 Yesterday in the evening we prepared our trails new.
Because of the warm temperatures there could be some parts were the snow is soft or icy.
The snow situation is still very good; also the conditions to go cross-country skiing.
We looking forward to your visit and wish a lot of fun on the trails, enjoy the day!
Tomorrow the weather forecast predicted rain, so we will only prepare the village trails, or wait until the rain stops until we make the slopes new.