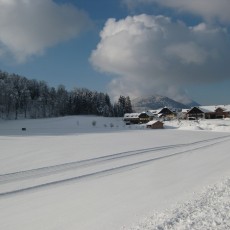 Yesterday in the evening we prepared our trails fresh in the cross-country town Faistenau.
Because of the warm temperatures the snow is soft during the day, in the evening it getting cold and it freezes; so in the morning it could be icy!
We are looking forward to your visit!