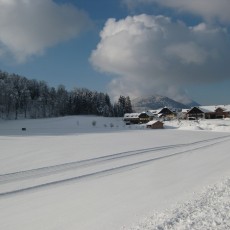 Yesterday evening we make all our trails new, the status is good, we looking forward to your visit!
Tomorrow, 22.01.19 there is a cross-country race at the school sports area, so please note that there is a part of the trail closed from about 9 am. – 2 pm.
Please also note that it is not allowed to park in front of the fire brigade, if there is an emergency, they would not be able to left the building with the rescue vehicle!
So if the parking is full we also have two possibilities in the Tiefbrunnau valley, near the playschool and Loipenstüberl restaurant!