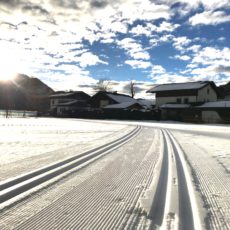 The rain stops, so during the morning we will make all trails new today with an single slope.

At the evening our snow groomer will also drive again and prepare all trails, in the night it is cold, so for tomorrow sunday we will have a perfect trail again.
The conditions are springlike, so please note that that there are some icy and soft parts.
We wish you a lot of fun!